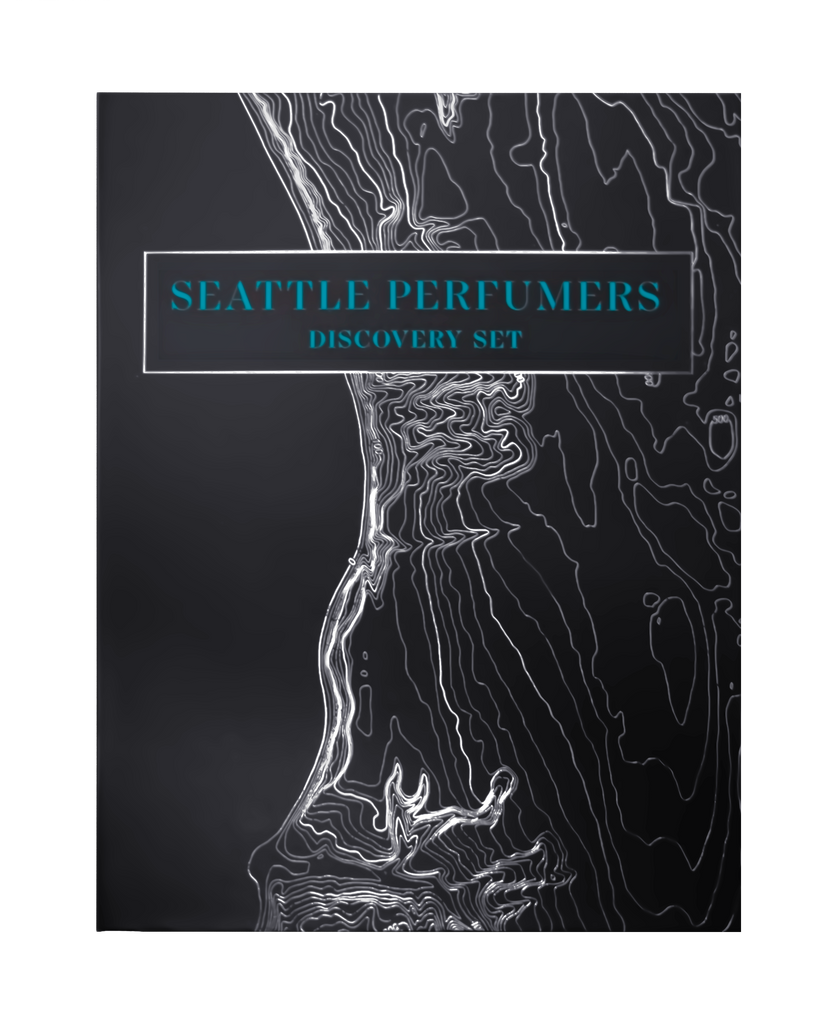 In June this year I received multiple emails from a beauty box subscription that wanted to feature my brand. They wanted hundreds (plural) of bottles in 2 weeks at a price point that wouldn't cover my cost of goods, and I had to pay the shipping. I politely declined their offer, but it led me to ask why not make my own set? 2 days later I sent an email to 11 perfumers in the Greater Seattle area that I know with a simple premise: want to cut out the middle man and make our own fragrance set?
(Our original party of 11 perfumers became 9. Later on I was introduced to another 2 perfume brands in Seattle after our set was developed and off to the manufacturer. Such is life. But just think of the surprises in store for a future second edition!)
The theme for our sample set was simple: tell our stories as perfumers through our fragrances. To curate the theme I reached out to Jesse Hardy who is a walking, breathing, living Wikipedia of fragrance. He didn't hesitate to say "Yes!" We each bring something unique to the Seattle perfume scene, and Jesse was tasked with choosing 1 fragrance per house. The final result is the product of putting our heads together and playing to our strengths.
Wrangling together 9 perfumers with very different schedules is no small feat but we made it happen. Our first official meeting wasn't until July 9th. After that we met every other Sunday at various cafés to talk logistics. Decisions were kept in a democratic fashion to make sure everyone felt heard and seen along the way. We took a lot of notes so everyone could review what was discussed and add their input at any time. But we did it! We actually did it.
Presenting the first edition of Seattle Perfumers Collection Discovery Set, made by Seattle perfumers for those who love fragrance.